Demos Ioannis
Car Workshop Chalandri
Demos Ioannis car workshop is located in Chalandri, at 87, Doukissis Plakentias str.
With many years of experience (the company has been operating since 1988), the electric utility offers complete services in the repair and maintenance of the car's electrical and electronic systems.
Our well-trained staff is able to carry out any job in repairing your car, responsibly and reliably, with efficient and cost-effective solutions to any problem.
Demos Ioannis car workshop is the right choice, combining professionalism and excellent quality work with affordable prices. Serves all the northern suburbs.
Visit our electric shop, for excellent service at the best prices.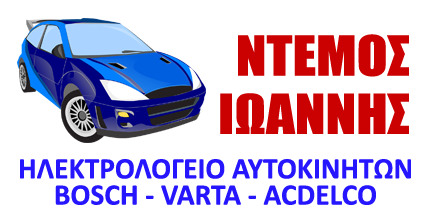 ΔΟΥΚΙΣΣΗΣ ΠΛΑΚΕΝΤΙΑΣ 87, Χαλάνδρι | 2106014192, 6938815314, electric081@gmail.com